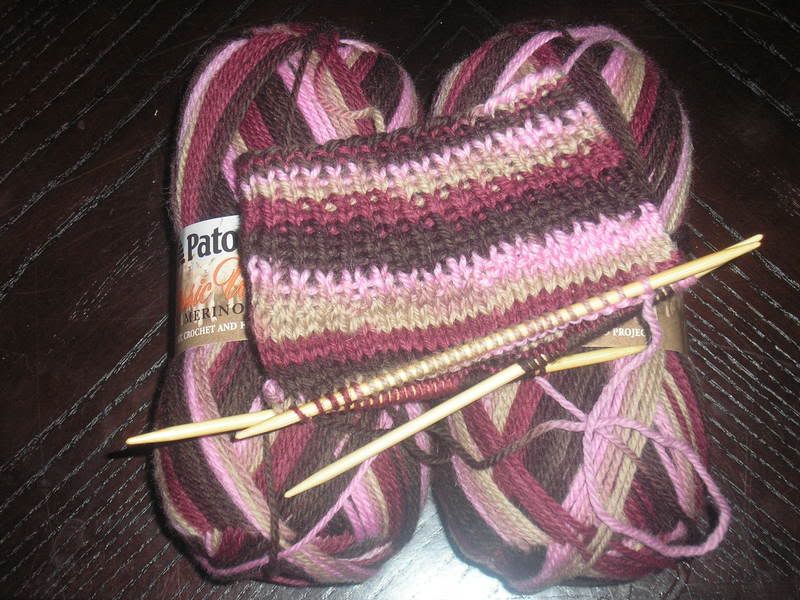 Hi Everyone! My name is Veronica and I'll be making Sheepy Pants from Patons Merino. This is my first pair of longies. I've made soakers, but no longies. I chose the ribbed waist and casted on yesterday. My Joann's started carrying new colorways of the Patons, so I'm very excited with this color.
A little about me...I'm a mom to 3 girls, ages 16, 7, and 16 months (yes you read that right). I'm obviously making the longies for my youngest. I'm also a Managing Editor for a publishing company. I love both my jobs!
I started knitting a few years ago and I love it. I also sew, but I love that knitting is transportable. I can't wait to see everyones finished longies!